KraftStar™ Forming Fabric
Désolé. Cette information n'est pas encore disponible en Français.
KraftStar™ Forming Fabric
KraftStar is a high fiber support, high drainage capacity fabric with low caliper to provide the best results on high performance packaging machines. The forming surface is available in both plain weave and 3-shed variants. The 3-shed forming surface will aid in CD fiber alignment on hybrid formers and gap formers making brown grades. The KraftStar family is available with the world's most advanced Wear Resistant Material- EcoLife. The benefits of high fiber support create the best possible sheet surface characteristics for machines requiring demanding print surface performance. You can now obtain the best possible sheet surface without having to sacrifice life potential.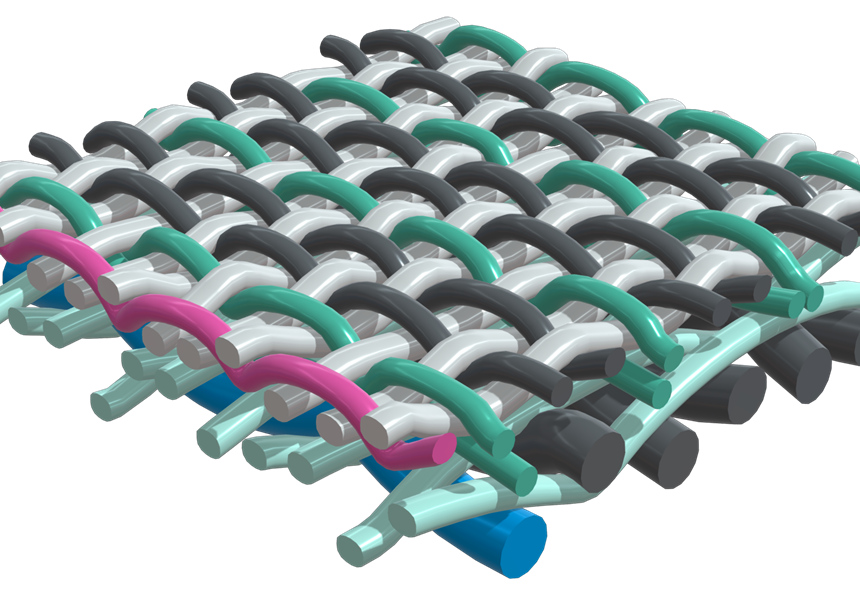 Product Benefits:
Highest performance Wear Resistant Material- EcoLife
High fiber support, low caliper, and life potential make this fabric a true performer on demanding positions
High fiber support allows potential for reduction in retention chemistry addition rates which lowers production costs and improves machine efficiency through a cleaner running wet-end
Headbox flows can be increased to allow the best possible formation and sheet surface uniformity